Our rubber tiles are a great flooring option for any workplace, and we can provide expert installation services as well.
Your business facilities can have a significant impact on the overall success of your operation. If the building in question was not designed for the type of work you want to do, it can be an uphill battle to keep your operation running smoothly. Even dedicated business facilities can have some room for improvement, and our team at Monument Facility Services is here to help you take advantage of those opportunities.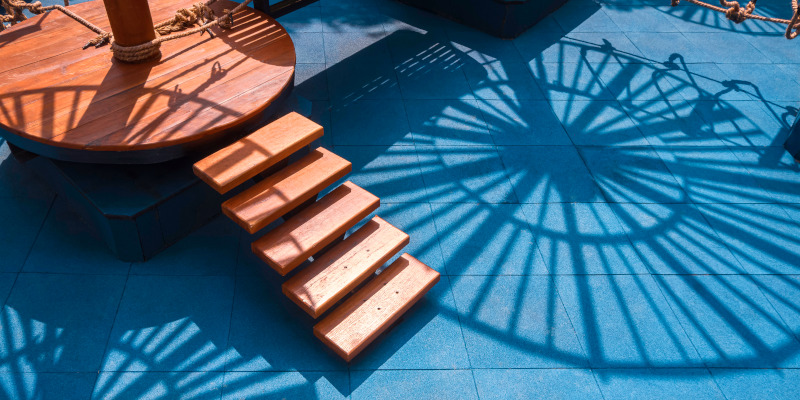 For example, if your building's flooring is wearing out, we encourage you to consider replacing it with rubber tiles, at least in high-traffic areas. We have extensive experience in this industry, and we can take care of the installation process for you.
As we alluded to above, rubber tiles are a great choice for high-traffic areas in your building because they are highly durable. The material is designed to stand up to heavy loads and use, and it will continue to look great for years to come.
In addition, rubber is a great choice for areas where workers will be on their feet a lot, as the material also has some "give," which means it will reduce the impact on your workers' joints. Rubber tiles also come in a wide range of colors and styles, so you won't have to sacrifice appearances for practicality.
We are proud to serve the Tidewater, Virginia area, and we want to help you upgrade your property. If you are interested in replacing your flooring with rubber tiles, just give us a call.
---
At Monument Facility Services, we install rubber tiles in Virginia, including Chesapeake Bay, Hampton Roads, Richmond, and Tidewater, as well as Maryland, Washington, D.C., and Orlando, Florida.