Porcelain tile is a durable option that is ideal for many facility applications.
If you want to take a step up from traditional ceramic tile for your facility, consider porcelain tile. The two are quite a bit different from each other, and we are happy to guide you in selecting the right one for your application. At Monument Facility Services, our primary goal is your complete satisfaction, not only with the products we offer, but also with our installation and maintenance services.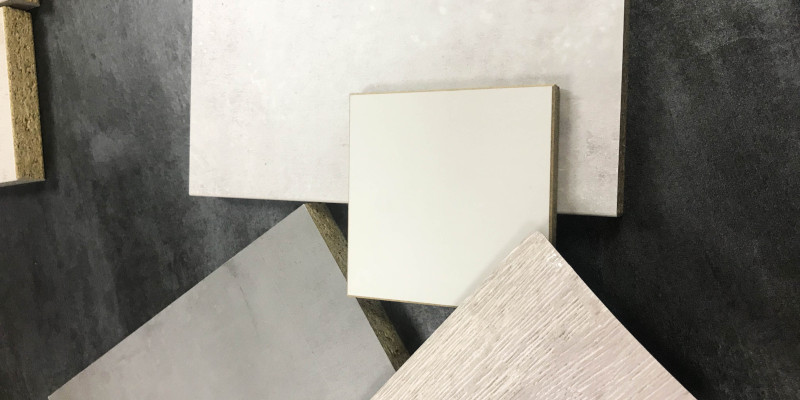 There are many situations where we recommend porcelain tile over ceramic tile. For example, since the color is consistent all the way through porcelain tile, it is best for any area where there is the potential for chipping. Any chips will be far less noticeable than with ceramic tile where under the wear layer it is usually clay colored. In addition, generally speaking, porcelain tile is more resistant to damage. As a rule of thumb, the lowest-quality porcelain tile usually beats the highest-quality ceramic tile, although there are some products on the market that stand outside that generalization. We can guide you to the appropriate tile product based on your objectives.
The next thing to know about both porcelain tile and ceramic tile is that they need to be installed properly to provide lasting performance and durability. Using subpar setting materials and leaving airspace are two ways to cut cost corners, but rest assured that we do not do that! Your complete satisfaction upon the completion of your porcelain tile project and into the future is our primary mission, and we will do everything in our power to earn and deserve your business. Reach out today to learn more about porcelain tile and our services.
---
At Monument Facility Services, we can install and maintain porcelain tile floors in Virginia, including Chesapeake Bay, Hampton Roads, Richmond, and Tidewater, as well as Maryland, Washington, D.C., and Orlando, Florida.