We're a well-established and trusted provider of landscape & lawn care services.
The landscaping of a commercial property plays a major role in its overall appearance. Landscaping includes all the living elements on a property, such as the grass, trees, shrubs, and flowering plants. When properly cared for and maintained, these elements can add a lot of visual appeal and enhance the atmosphere of the outdoor space. On the other hand, poorly maintained landscaping can make a property look overgrown and unkempt. Failing to keep up with landscaping needs can even make a negative impression on those who visit the property.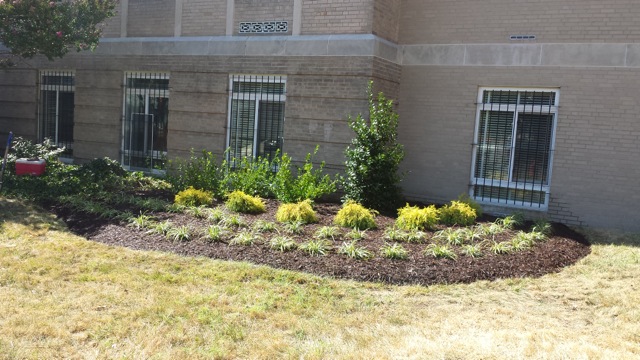 If you're responsible for a commercial property in the Hampton Roads, Virginia area, our team at Monument Facility Services can take over your landscape & lawn care needs. We offer a range of facility maintenance services to make life easier for property managers and commercial building owners. Outsourcing these tasks can help free up your time and allow you to focus on other aspects of your job. You can always feel confident that we'll do the job right, as we're a well-established and trusted provider of landscape & lawn care services.
When we tackle a landscape & lawn care job, we pay strict attention to detail while working on the property. Before we begin, we'll consult with you to create a customized plan based on what you want the landscaping to look like and any challenges or needs of the property. You can count on us for professional landscape & lawn care that enhances the appeal of your commercial property and helps each living element to grow and thrive.
---
At Monument Facility Services, we offer landscape & lawn care services in Virginia, including Chesapeake Bay, Hampton Roads, Richmond, and Tidewater, as well as Maryland, Washington, D.C., and Orlando, Florida.