Our exterior property service can be very beneficial in cleaning and maintaining your property's exterior.
When you have a commercial property, you know that the exterior of your property is just as important as the interior of your property. Keeping your exterior clean, tidy and well-maintained is crucial not just to provide people with a good first impression, but also to ensure that your property is cared for and that the materials will last. Here at Monument Facility Services, we want to make sure your exterior is cared for by our skilled and seasoned professionals with our exterior property service.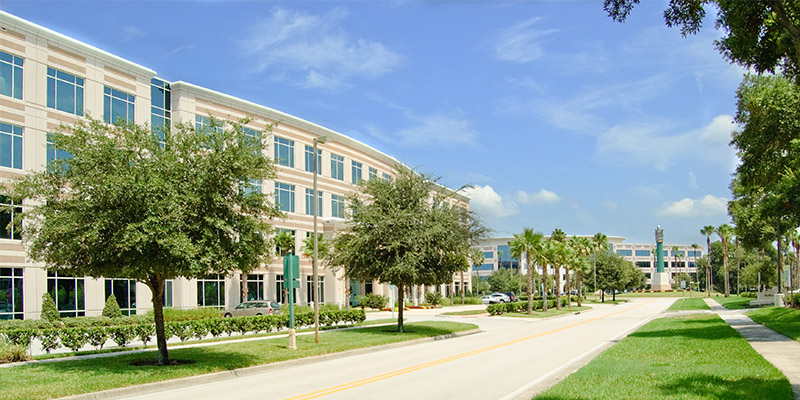 We do a lot of things that care for your exterior property, including exterior power washing. The advantages of a regular power wash for your property are extensive, just one of which is that it helps your property to look clean and tidy. Exterior power washing, as part of regular exterior property service, also helps to keep your property free of abrasive dirt, dust and other damaging materials that can accumulate on the brick or siding of your property. Regular exterior property service can help keep your property clean from these issues without damaging your surrounding grounds or plant life, since water is the only thing used with a power wash.
If you are looking for someone to help you with your exterior property service, choose our skilled team here at Monument Facility Services. We have the skills and experience that you are looking for when it comes to exterior care, and we would love to assist you with your property, big or small! For more information about our exterior property service, give us a call today.
---
At Monument Facility Services, we offer exterior property service in Virginia, including Chesapeake Bay, Hampton Roads, Richmond, and Tidewater, as well as Maryland, Washington, D.C., and Orlando, Florida.
Similar Services We Offer: