We have the proper equipment to perform parking lot snow removal safely and efficiently.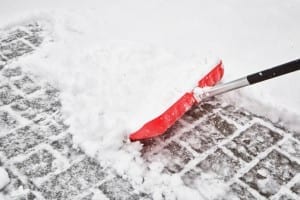 During the cold winter months, snowy weather and cold temperatures tend to hit hard in the Virginia, Maryland, and Washington, D.C. areas. As a business owner or commercial property manager, you probably have enough to worry about without adding parking lot snow removal duties to the list.
Unfortunately, if you skip on clearing away the snow on your property, it can negatively impact your business. For one thing, if a customer or visitor to your store or office can't safely get into the parking lot, he or she may pass on actually coming in. Even if the parking lot isn't too snowy, ice can accumulate on sidewalks and other areas where people walk, leading to slippery conditions that can be very dangerous. Legal action against businesses is more common than ever before, so if someone slips and becomes injured while in your parking lot or walking up to your front door, you could be liable to pay for damages related to the accident.
A professional snow removal company is the best option when it comes to parking lot snow removal. While it may seem tempting to use your own employees to cut costs, there are risks associated with this too. If your employee gets hurt while trying to shovel the walkways, legal action could be forthcoming. Additionally, commercial snow removal companies have the proper equipment to remove snow safely and efficiently without damaging your walkways or parking areas. Replacing asphalt or paying for repaving services every spring because of poor snow removal practices during the summer will eat up any cost savings you may accumulate during the cold time of year.
Call us at Monument Facility Services for more information on parking lot snow removal. We look forward to hearing from you!
---
At Monument Facility Services, we offer parking lot snow removal services in Virginia, including Chesapeake Bay, Hampton Roads, Richmond, and Tidewater, as well as Maryland, Washington, D.C., and Orlando, Florida.