Our cleaners will pay close attention to detail when we work on your property.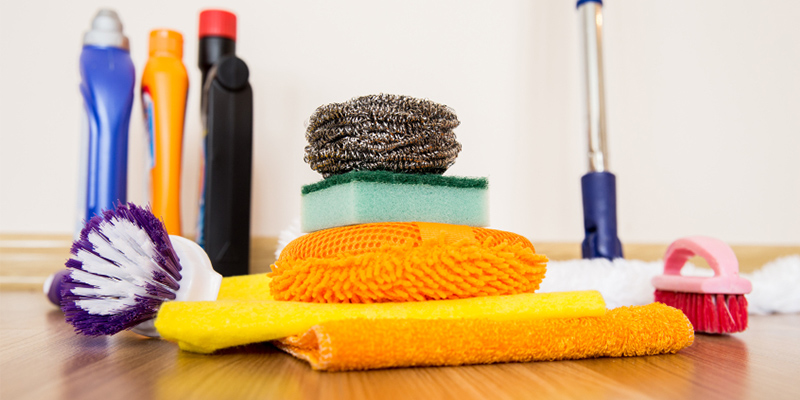 When you're responsible for a commercial building, you have quite a few tasks on your plate. Trying to keep up with building maintenance, necessary repairs, renting out the space, and managing the needs of your tenants can certainly pose a challenge. It's also critical to keep your commercial building clean, which can be another challenging task on your shoulders. Instead of trying to keep up with the cleaning needs, contact our team of experienced commercial cleaners at Monument Facility Services. We provide cleaning services for many commercial building owners and managers located in and near Chesapeake Bay, Virginia.
Our cleaners will pay close attention to detail when we work on your property. We understand the unique needs of commercial clients, which is why we provide anything from light office cleaning to deep sanitation services. Other available services from our skilled cleaners include dusting, trash removal, breakroom cleaning, window and glass cleaning, metal polishing, mopping and vacuuming of floors, dusting, and floor care for concrete, tile, stone, and marble. If you're preparing to move into a new office or move out of your existing commercial structure, our team members can take care of the pre- or post-occupancy cleaning services.
Contact us at Monument Facility Services for a quote on services from our cleaners. We'll be happy to provide you with more information about the services we offer and answer any questions you may have. Keeping your commercial space clean is critical to maintaining a comfortable and appealing atmosphere for any clients or employees, and we'll make sure your location is cared for properly.
---
At Monument Facility Services, our cleaners proudly serve Virginia, including Chesapeake Bay, Hampton Roads, Richmond, and Tidewater, as well as Maryland, Washington, D.C., and Orlando, Florida.