Our team members specialize in commercial cleaning services.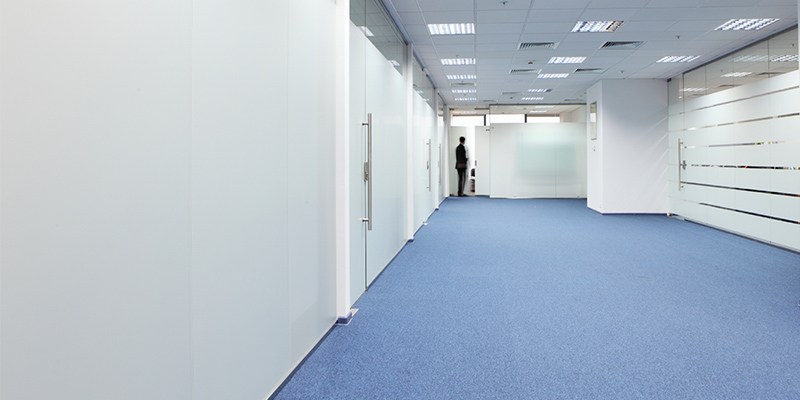 Finding the right partner for commercial cleaning services can take a lot of pressure off of you as a commercial building manager or owner. Keeping up with the never-ending task list can feel impossible, but without the worry of whether the facility will be properly cleaned and maintained, you can focus your time on other aspects of your job. At Monument Facility Services, we provide commercial cleaning services in and around Chesapeake Bay, Virginia. We can take care of as much of the cleaning in your facility as you want, from light cleaning to deep sanitation services. Our team members specialize in commercial cleaning services. This means that we understand your needs and can take a lot of the stress away from your daily activities.
The overall cleanliness of an office or other commercial facility can have a big impact on the overall feel. Since you probably have customers and/or employees coming to the space on a regular basis, it's very important to keep it clean and maintained. Overflowing trash cans, dirty floors, and unpleasant odors can all be deterrents, causing people to have negative feelings about your business or even leave and never come back. We'll make sure your commercial building is always ready for visitors by taking care of the cleaning needs on a regular basis.
In addition to standard janitorial services, we also provide specialized cleaning services for our customers. Many commercial buildings have specialty flooring, such as concrete, tile, marble, and stone. We can care for your commercial floors, keeping them clean, polished, and in good condition. Our team members offer a variety of commercial cleaning services, so contact us today.
---
At Monument Facility Services, we offer commercial cleaning services in Virginia, including Chesapeake Bay, Hampton Roads, Richmond, and Tidewater, as well as Maryland, Washington, D.C., and Orlando, Florida.