We offer office cleaning the way it should be – perfect every time!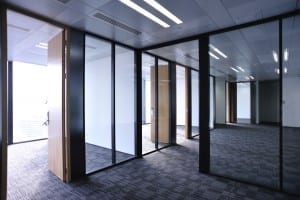 Regardless of the size of your office, keeping it clean is an important part of being able to enjoy ultimate productivity. Studies show that a tidy office is the least distractive to your staff, but many businesses struggle with who is going to take care of the everyday tasks, much less the deep cleaning ones. At Monument Facility Services, once we set up an office cleaning schedule, you will never again need to concern yourself with having anything less than an immaculate office.
We customize every office cleaning plan to meet the needs of our client. This plan can include any variety of office cleaning services, including once-a-week, top-to-bottom cleaning, daily cleaning, exterior cleaning, post-construction cleaning, window cleaning, restroom sanitation, and/or floor care. As a full-service property maintenance company, we can also go beyond office cleaning to take care of maintenance issues, such as general repairs, painting, snow removal, and lawn care.
It is our goal to help you keep your office healthy and safe for your staff, and looking great too. Between our attention to detail and competitive pricing, you will never again need to worry about keeping up with office cleaning. Let our properly trained, insured, and bonded team perform your office cleaning with certified green cleaning products for the ultimate in clean and healthy workspaces. Call us today to set up a consultation to discuss your specific office cleaning needs, and we will provide you with a quote. For one-time cleaning or regularly scheduled cleaning, you can't beat our office cleaning services.
---
At Monument Facility Services, we offer office cleaning services in Virginia, including Chesapeake Bay, Hampton Roads, Richmond, and Tidewater, as well as Maryland, Washington, D.C., and Orlando, Florida.