Office lawn care will really make a difference in how people view your office and will help attract new clients to your business in Hampton Roads.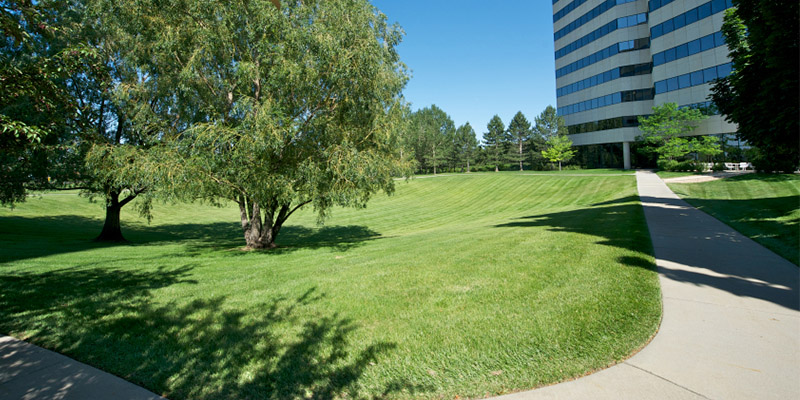 A lot of business owners do not realize how much the outside of their office really reflects on their business.  When clients pull up to your office, the first thing they will see if how the outside of your building looks.  This will be the first impression they have of your business, and it will be up to you to determine if it will be a positive or negative impression.  Office lawn care can really help make it a positive impression.  When they lawn is healthy and neatly mowed and trimmed, it will really make a big difference.  When the outside of the office looks neat and well-cared-for, it will make people feel confident in the way you conduct business.
At Monument Facility Services, we offer quality office lawn care in Hampton Roads, Virginia.  We will come out to your office and inspect the property to see what needs to be done to make it look spectacular.  We will work closely with you to see what you have in mind for office lawn care and what you want us to take care of.  Together, we can make a plan to maintain your property all year long so that it looks great and reflects positively on your office. We can take care of all lawn care, trim trees and hedges, and plant flowers in the warm months.  In winter, we will take care of snow removal, making sure the parking lot is cleared so that it is safe for your clients and employees. We will not do things that you do not think need to be done, and we will not try and talk you into services that you are not interested in.
Call us today at Monument Facility Services if you are interested in a consultation for office lawn care.  We will be glad to come out to your office and see what needs to be done to really make your office look top-notch. Start attracting new clients today by making a great first impression with your office landscaping!
---
At Monument Facility Services, we offer office lawn care services in Virginia, including Chesapeake Bay, Hampton Roads, Richmond, and Tidewater, as well as Maryland, Washington, D.C., and Orlando, Florida.