Our team can handle landscape maintenance jobs of all sizes.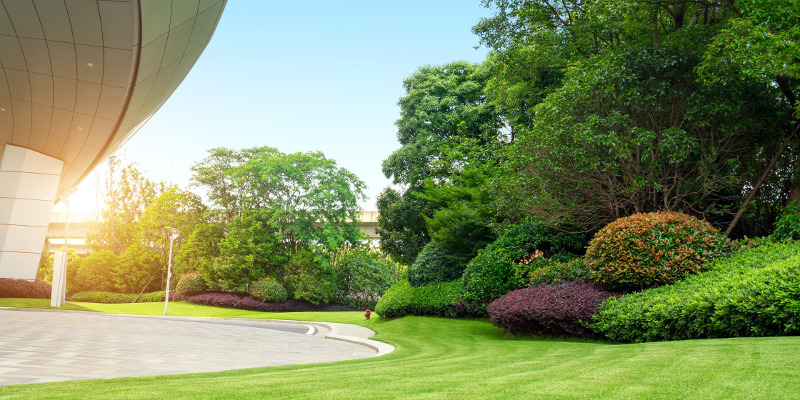 Taking care of the landscaping on your commercial property can impact its overall look and feel. When people arrive at your property, whether they're employees, potential clients, or others, you can feel proud of the space you present when you have beautiful landscaping that is properly cared-for by professionals. On the other hand, poorly maintained landscaping can make your property look unkempt and less appealing. Here in Maryland, our team at Monument Facility Services can provide the landscape maintenance services you need. We work closely with many commercial property owners across the state and can help your business give a good impression to everyone who visits it.
You have options when it comes to the landscape maintenance you want performed at your property, as we provide customized service packages to each of our clients. We start by performing a full analysis of the current landscaping, which allows our technicians to give you an accurate estimate for regular maintenance. Our team can handle landscape maintenance jobs of all sizes. Whether you have a small area of grass and shrubs or a massive property with expansive landscaping, we can make sure everything is cared for properly. We can also prune and trim your trees, which is not only beneficial to the appearance of the property but can also reduce the risk of limb damage during storms and other weather concerns.
For landscape maintenance performed by skilled, experienced technicians, contact us at Monument Facility Services. We look forward to serving you and making sure your commercial property is always looking its best.
---
At Monument Facility Services, we offer landscape maintenance services in Virginia, including Chesapeake Bay, Hampton Roads, Richmond, and Tidewater, as well as Maryland, Washington, D.C., and Orlando, Florida.