We excel as a lawn maintenance company due to our dedication to quality.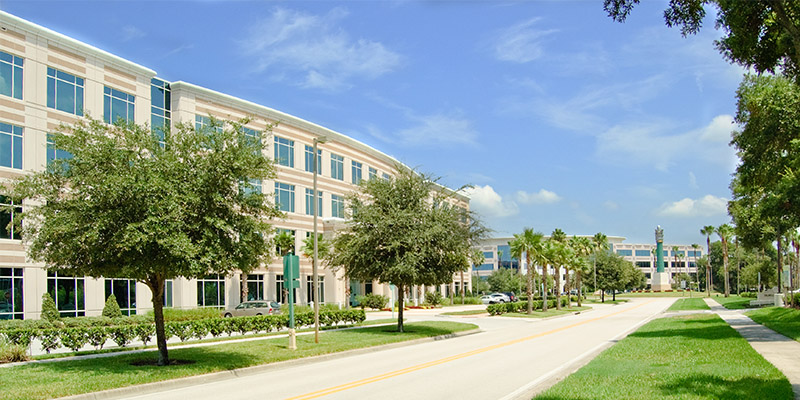 The best part of utilizing the services of a lawn maintenance company for your commercial property in the Orlando, Florida area is not having to think about it again. You want to streamline your maintenance so that everything is taken care of in a timely manner. Some things, such as lawn care, can vary depending on the time of year, rainfall, and other factors, so when you want a lawn maintenance company that will give you the services you need when you need them, call on us at Monument Facility Services.
We have the expertise you need to address each issue involved with your lawn care and landscaping, including properly timed fertilization and other tasks to make sure your lawn stays healthy and beautiful. The exterior of your commercial building is the first thing the public sees, and we will make sure it always provides the best impression possible.
One of the ways we excel as a lawn maintenance company is our dedication to using quality lawn care professionals. We never utilize temporary workers, illegals, or even subcontractors. Every employee is put through an extensive background check and is trained to our highest standards before they are permitted on your property. You can feel completely comfortable with them present there, even during business hours when they might be viewed by your customers. They will maintain professionalism at all times, showing respect for you, your property, and anyone who comes to visit.
If you have any questions about what we offer as a preferred lawn maintenance company in the Orlando area or our other simple, stress-free, seamless property maintenance services, don't hesitate to contact us.
---
At Monument Facility Services, our lawn maintenance company proudly serves Virginia, including Chesapeake Bay, Hampton Roads, Richmond, and Tidewater, as well as Maryland, Washington, D.C., and Orlando, Florida.