We provide lawn care services and so much more in Virginia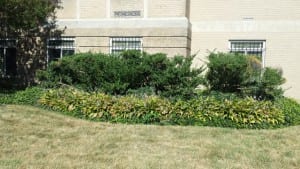 Do you wish you had one company that could provide regular maintenance and lawn care services at one competitive price? Are you tired of working with multiple companies that never seem to get the job done? At Monument Facility Services, we pride ourselves on providing the best and most efficient maintenance solutions in the industry. When you contact us for lawn care services – or any other maintenance requests – you won't need to worry about working with other facility services companies. We can provide it all at one place.
Lawn Care Services – Having regular landscape maintenance services really helps improve the aesthetic appeal of your commercial business while also adding value to your property. Scheduling routine lawn care services with us will let your customers know that you care about how your business looks, and they will also find quality services inside.
General Maintenance & Repairs – If you need a company that can provide light maintenance or handyman repair services in addition to lawn care services, you've come to the right place at Monument Facility Services. You can schedule all of your routine maintenance and repairs with us, so you don't have to worry about contracting with multiple companies for all your needs.
Our team at Monument Facility Services does all the things a cleaning company doesn't offer. We provide competitive pricing, use the latest technology and devices, and are available 24/7 to meet your needs. Our staff passes thorough background checks and is trained to pay attention to detail and exceed your expectations. If you have questions about our Virginia lawn care services or our other general maintenance options, please contact us today. We are available to assist you.
---
At Monument Facility Services, we offer lawn care services in Virginia, including Chesapeake Bay, Hampton Roads, Richmond, and Tidewater, as well as Maryland, Washington, D.C., and Orlando, Florida.