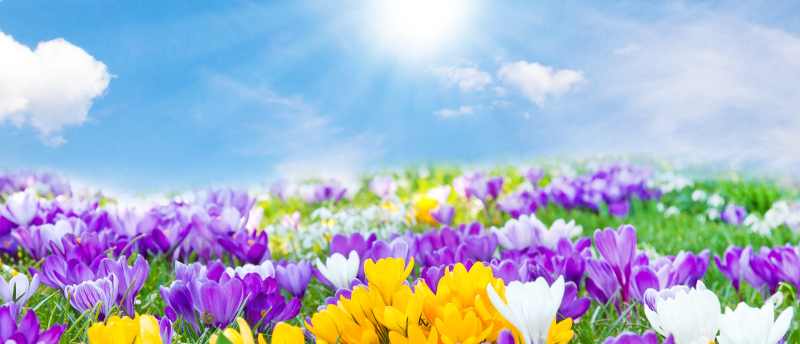 Each spring, Mother Nature is hard at work returning color to the world. You can take a page out of her playbook and do the same with your commercial properties. Commercial painting is the best way to touch up those areas that have suffered and aid in the recovery from the dreariness of winter.
Staying on top of building maintenance is important for a number of reasons. First, it is needed for the preservation of your building. Commercial painting is necessary when wood becomes exposed to the elements to avoid rotting and insect infestation.
The condition of your building says more to customers and clients about you than you may realize. Obvious signs of neglect will not assure them that you will take good care of them. Also, if they do not feel welcomed, they will go elsewhere.
Furthermore, the colors used make a difference. Color psychology studies indicate that hues can determine behavior and perceptions. Without getting too deep into the subject, the wavelengths of color can influence your customers in a good way . . .  or a bad one. Taking the time to consult with a specialist in the field when choosing the colors for your commercial painting project could improve the profitability of your business.
It is important to note, also, that the quality of the work can affect the outcome. A poorly done commercial painting project can have more negative repercussions than foregoing it altogether. For this reason, the best idea may not be utilizing your in-house maintenance crew. A professional property maintenance company is a better choice.
Our team at Monument Facility Services offers a multitude of services for preventing problems at your business and keeping your property looking its best. Call us for commercial painting, as well as other light maintenance in Virginia, Maryland, or Washington, D.C. We also handle parking lot maintenance, cleaning services, landscaping, and lawn care. Let us help you "spring" up your property today!