We offer high-quality, affordable dumpster rentals to help you take care of your waste management needs.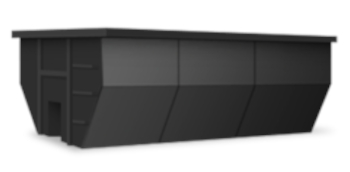 We understand that waste disposal needs can vary from project to project and believe it or not dumpster rentals are one of the most convenient and affordable ways to manage those needs. For example, if you are working on a home remodel, you will need more than just a few trashcans to hold your waste material. Kitchen remodels and bath remodels can generate enough waste material to fill a 15 to 20-yard container. Our team offers high-quality dumpster rentals in a range of sizes to help you manage your project's waste.
In addition to renovation projects, our dumpster rentals can also be used for things like roof replacements, demolition, home cleanouts, landscaping, yard cleanups, and minor construction projects. Our dumpsters are available in multiple sizes, including our 15- and 21-yard models. Deciding what size is the right fit and how many dumpsters you may need is an important item to consider when planning a project. If you aren't sure which size option is right for your project, you can discuss your needs with our team to get an expert recommendation.
Let our dumpster rentals be the better solution for you. We offer same-day rentals for ease of service. Click on rent me for more details on how you can reserve your dumpster rental today.
To see pricing and Book/Rent a Dumpster. Just hit the green "Book Now" button. You will be directed to our Green Croc Cans rental website
---
At Monument Facility Services, we offer dumpster rentals in Virginia, including Chesapeake Bay, Hampton Roads, Richmond, and Tidewater, as well as Maryland, Washington, D.C., and Orlando, Florida.