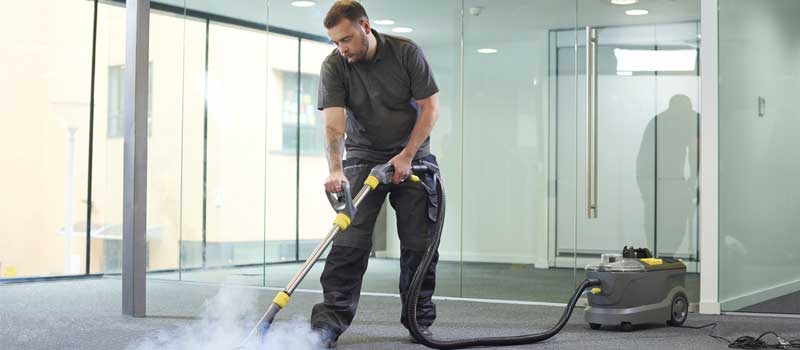 Did you know that most carpets are more than 4,000 times dirtier than a public restroom? In fact, one square inch of carpet holds approximately 200,000 particles of bacteria.  Now think about how many times you drop something on the floor of your office, and then pick it up and continue using it without hesitation.  Nearly every office carpet contains food crumbs and particles, carpet beetles, dust mites, dead skin, mildew, dirt and dust. Office carpets are simply a Petri dish for germs and bacteria. Choosing commercial carpet cleaning in your office can reduce these nasty bacteria particles that are floating around.
Often, one sick employee can cause a chain reaction within the office, causing other employees to become ill, even without direct contact with one another. A dirty carpet can often be the culprit, and a vacuum doesn't always do the trick. The bacteria and particles seep into the carpet, but are stirred about and become airborne in areas of high foot traffic. This allows the microscopic particles to be inhaled, which can, in turn, make employees sick.  Commercial carpet cleaning can reduce the number of germs that are lurking around your office.
Choosing commercial carpet cleaning in your office will keep your employees healthy and decrease the number of sick days your employees are taking. In turn, it will allow them to be happy with their workplace environment. At Monument Facility Services, we will ensure your carpets are cleaned and sanitized. Our attention to detail and competitive pricing will keep you coming back for more. For all of your commercial carpet cleaning needs, give us a call!