Damaged gypsum board? We can take care of that for you!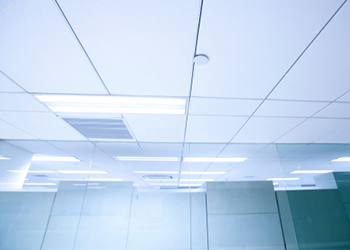 It is one thing to have a contractor build out spaces for your tenants or for a tenant to do themselves, but when you just need a sheet or two of gypsum board as part of a small upgrade or as a repair, the better course of action is to reach out to us at Monument Facility Services. Our property management services are quite varied and customizable, so you can have confidence that we will take care of most of your regular maintenance and repair needs.
You may need gypsum board to remedy damage done by a plumbing leak. You don't want to leave soaking wet materials in place, as there is a good chance that mold will colonize. It is better to replace the wet gypsum board. For areas where water leaks are a common risk, we can use a material that stands up to moisture so next time it won't need to be replaced.
Once the gypsum board has been replaced, we can complete the project by priming and painting it to match the rest of the room. Of course, this is a good opportunity to repaint the entire room if you'd like to change the color of the walls. We also install other types of wall finishes, so don't hesitate to ask us about something else you have in mind.
If you have questions about our gypsum board services or any of our property maintenance and repair services, reach out to us today.