We offer a variety of minor carpentry services to improve and repair your commercial property.
Growth is a given when you own a business, so it stands to reason that from time to time, you might need to make some adjustments to your building. You might only need small projects done, and when that happens, you might wonder if a traditional commercial contractor would be the right option. The reality is that minor carpentry is something your property maintenance provider can do. While not all companies would handle this type of project, minor carpentry is definitely within our expertise here at Monument Facility Services.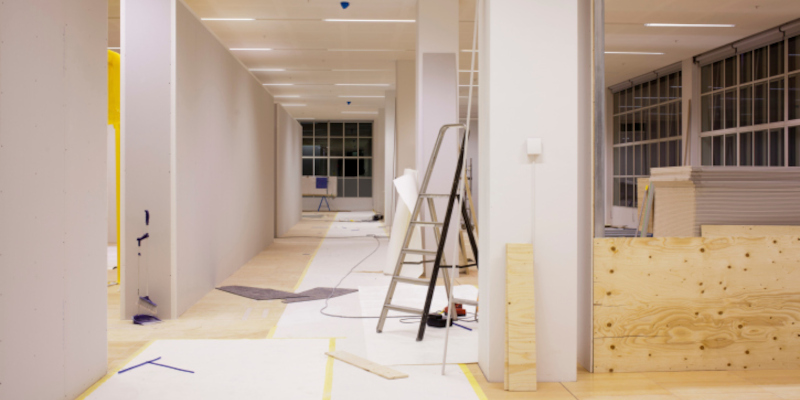 We can take care of a wide variety of commercial improvements and maintenance issues, so don't hesitate to let us know if there are any projects that we can take care of for you. This includes minor carpentry projects, such as door/frame installation, millwork installs, partitions, gypsum board, moldings, and woodwork installs, just to name a few. With our diverse selection of services all completed by our committed team members, we are confident we can achieve the modifications to your space that you are looking for.
It might surprise you how cost-effective it can be to outsource facility maintenance and minor carpentry projects. With our customizable services offered at competitive rates, you can save the hassle of keeping an in-house team in place and having all the necessary tools for them to do their jobs effectively. With us as your contact for so many services, you'll spend less time dealing with property issues and more time growing your business.
Contact us today to learn more about our minor carpentry and other services and to discuss what projects you have in mind.
---
At Monument Facility Services, we offer minor carpentry services in Virginia, including Chesapeake Bay, Hampton Roads, Richmond, and Tidewater, as well as Maryland, Washington, D.C., and Orlando, Florida.
Similar Services We Offer: