When you hire us as your evening janitors, you can count on us to do the job right.
At Monument Facility Services, we understand the importance of keeping a commercial facility clean. We also know that the cleaning process can be disruptive to those who work in or visit the space. In order to provide for the needs of commercial facility owners and property managers, we have a team of experienced evening janitors who can take care of your cleaning needs. We offer our commercial cleaning services to those located throughout the Tidewater, Virginia area and many of the surrounding cities.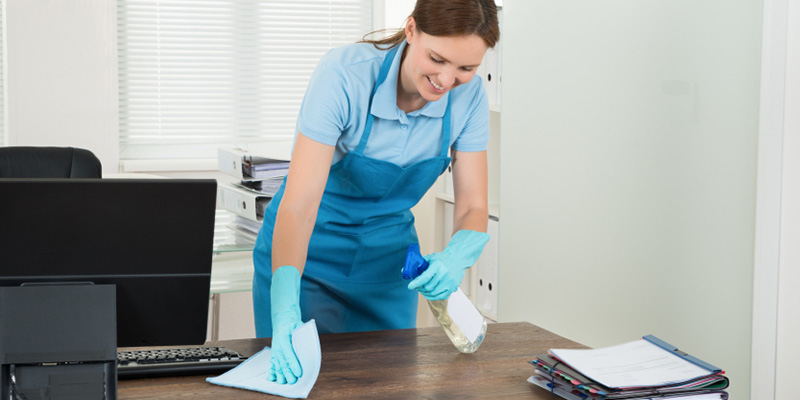 When you hire us as your evening janitors, you can count on us to do the job right. We'll arrive at your facility after normal business hours to minimize the disruption while preparing the interior space for the next day. Our technicians have undergone training and background checks to ensure that they can handle any tasks that may come up. We follow a detailed checklist when performing commercial cleaning surfaces, which includes wiping down and disinfecting surfaces, removing trash, and cleaning high-touch areas. Our evening janitors can work more efficiently when they're not having to work around employees or others within the space.
Our team members can also perform more in-depth cleaning on a regular basis. Some of the services we offer include floor cleaning and upholstery cleaning. If you have a floor that could use some attention or upholstered furniture that looks a little worse for the wear, contact us to schedule a professional cleaning service. If you'd like to request a quote for evening janitorial services or any other cleaning services, contact us today.
---
At Monument Facility Services, our evening janitors serve businesses in Virginia, including Chesapeake Bay, Hampton Roads, Richmond, and Tidewater, as well as Maryland, Washington, D.C., and Orlando, Florida.