We'll help you achieve a beautiful and healthy lawn.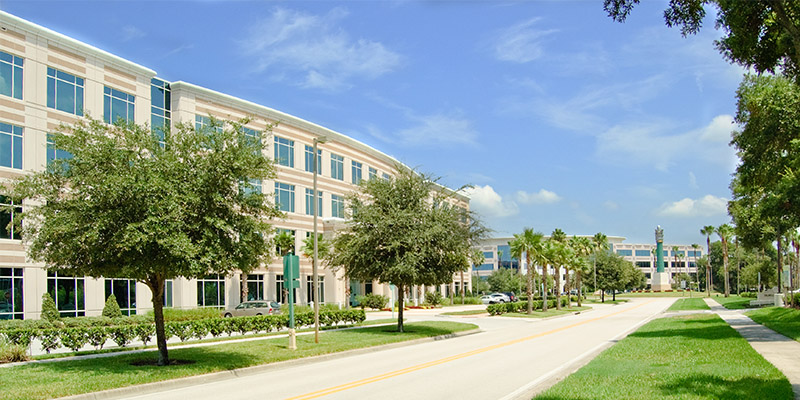 Maintaining a healthy, green lawn is not as easy as it looks. It requires special equipment and extensive knowledge of the land and weather patterns. For instance, many are not aware of this, but different types of fertilizer should be used depending on the season. This will encourage healthy growth while protecting your lawn from seasonal pests. Watering schedules must be altered, as well. For a business owner, this is a lot to handle. On top of running a company, do you really have the time to worry about the landscaping? What lawn maintenance company can you turn to in Chesapeake Bay, Virginia?
At Monument Facility Services, we're the lawn maintenance company you can depend upon for all of your lawn and landscaping needs. It's important to note that your potential client's first impression of your company is not the inside – it's the outside. Having a well-kept lawn can make all the difference in incoming revenue. Our lawn maintenance company is sure to please.
What sets us apart from other facility service companies? We offer customizable service packages that are geared toward what you need. You only pay for the services that are used. We not only handle lawn and landscaping, but we also take care of such things like repairs and painting. We are your one-stop-shop. In addition, each of our employees is trained and held to our high standards. Your quality business deserves quality care. We at Monument Facility Services provide the best assistance in Chesapeake Bay. Call us today to learn more.
---
At Monument Facility Services, our lawn maintenance company proudly serves Virginia, including Chesapeake Bay, Hampton Roads, Richmond, and Tidewater, as well as Maryland, Washington, D.C., and Orlando, Florida.