We are a lawn maintenance company that is proud to provide exemplary services to homes and offices in Washington, D.C.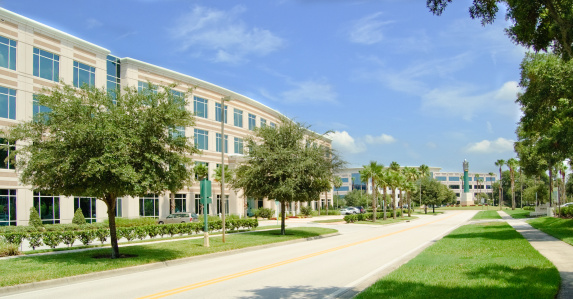 Lawn maintenance can be time-consuming, especially when it is just one of many tasks required for maintaining the property for your business or home. At Monument Facility Services, we are here to relieve you of that additional work. Each of our customers has different needs and wants for maintaining their outdoor space. As a lawn maintenance company, we offer a wide variety of services and make sure our workers fulfill those needs and wants with precision. We can help you achieve a green and manicured lawn. A lawn that is attended to with great attention to detail looks dramatically better than a lawn that is maintained by nothing but occasional mowing.
We recommend detailed services that will keep your outdoor space beautiful. We are trained to create a healthy, well-cared-for lawn, and are also efficient workers; we attend to details without increasing the price of maintenance. A lawn maintenance company needs to be flexible to each individual customer, and we do our best to provide exactly what you need. Our focus is to help you create the exterior that you can feel proud of.
Whether you're in need of services for your home or office in Washington, D.C. do not hesitate to call us. As a lawn maintenance company, we pride ourselves on providing exemplary services. Our staff is trained to be detail oriented and thorough in their work. Likewise, we only hire employees that pass extensive background checks and meet all the requirements to legally work in the United States. This eliminates security concerns and also promotes a friendly working environment.
---
At Monument Facility Services, our lawn maintenance company proudly serves Virginia, including Chesapeake Bay, Hampton Roads, Richmond, and Tidewater, as well as Maryland, Washington, D.C., and Orlando, Florida.