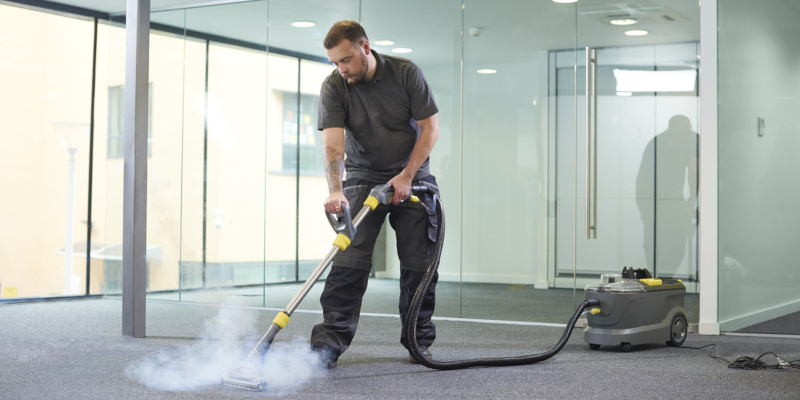 In any building, there are high-traffic areas that are used and seen more than others. The traffic can cause wear and tear on your carpet, walls, furniture, and more. Hiring a commercial cleaning service to manage and care for these areas can keep your high-traffic areas looking as good as new.
Commercial cleaning services can provide monthly, bi-annual, or annual carpet cleaning, depending on your needs. Scheduling carpet cleaning consistently will help to prevent the trail of dirt that often shows on overused carpet. We can also use preventative stain-guarding chemicals on your carpet to help delay the signs of use.
Though carpet is usually the most noticeable, high traffic can take its toll on walls and furniture as well. As people move through a space, they touch and lean against the walls. This contact leaves dirt and oil that will build up over time. Commercial cleaning services can wipe down walls with green products, keeping them clean and safe.
The furniture in highly used areas can get dirty very quickly. Getting your upholstery cleaned professionally is a great way to get the most out of your furniture. The appearance of your business is important for first impressions, and you don't want visitors to feel uncomfortable in your waiting room.
At Monument Facility Services, we can take care of all your commercial cleaning needs. We provide high-quality carpet and upholstery cleaning to maintain your building seamlessly. Keep your business looking clean and professional by calling us today!