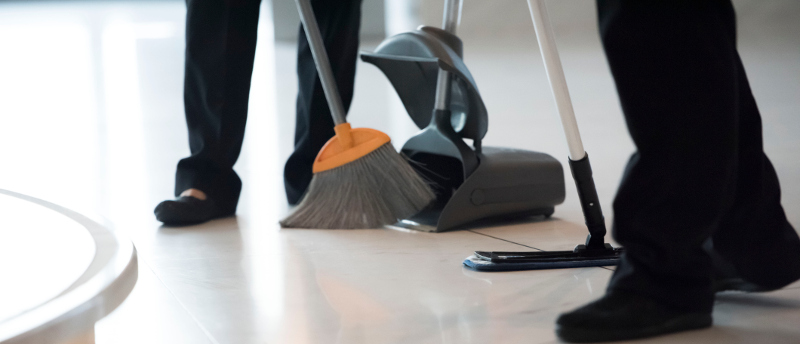 You're working on finalizing a deal when you are confronted with resolving an employee dispute about whose turn it is to clean the bathrooms. Sound familiar? It's even worse when you realize to your horror that a potential client noticed that nobody has been taking care of it at all. You have more important things on your plate than dealing with janitorial issues. Commercial cleaning services are something really worth taking a look at, for a variety of reasons.
Focus. It isn't just you who will be able to focus on important aspects of your business. Your staff will be able to, as well. Increased productivity all around is a major benefit of using commercial cleaning services.
Quality. You hired people for their specific talents, and cleaning is usually not on the resume or discussed in the interview for most jobs. It's probably not high on their list of job duties they want to do, either. The results are going to be marginal, but with commercial cleaning services, you are assured of the quality that experience affords.
Consistency. With professional commercial cleaning services, the results are consistent. When tasks are rotated among your staff, it is hit or miss, both in quality and timing.
Cost effective. By the time you factor in the overtime wages of your staff, cleaning supplies, and cleaning equipment, it can prove to be more cost-effective to use a professional.
When you are ready to investigate commercial cleaning services, call us at Monument Facility Services. We offer simple, stress-free, seamless property maintenance, including cleaning services, that let you and your staff focus on what is most important while getting the quality and consistency that will help you retain customers and grow your business.
We use certified green cleaning products that won't adversely affect indoor air quality. Call us today with any questions you may have.