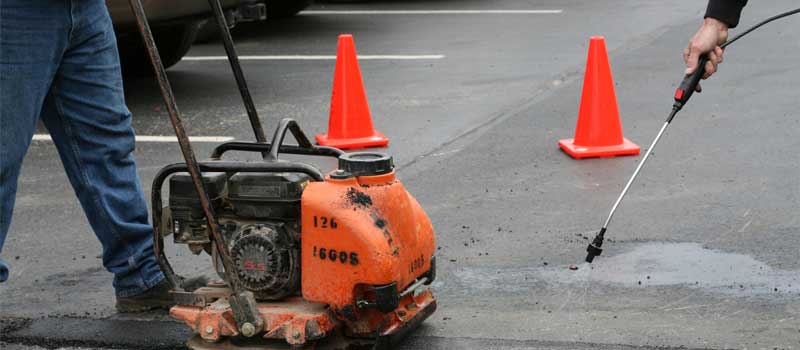 A parking lot is to a business as curb appeal is to a home. A prospective homeowner can love the inside of a home or the location of a home, but if it doesn't impress from the outside, the inside becomes less valuable. Parking lots for a business are the same. The business can be amazing, and the product can be valuable . . . but if the parking lot cannot be maintained, what does it say about your company? Consider the parking lot to be the curb appeal of your business. Keeping your parking lot well-maintained can make a bigger difference to your business than you may realize. But how can you maintain your parking lot while trying to run the day-to-day operations of a business? Look no further than to your friends here at Monument Facility Services. We are committed to keeping your parking lot looking sharp and fresh with our parking lot maintenance services.
There are a lot of factors that go into parking lot maintenance. A parking lot takes wear and tear every day and also is vulnerable to weathering. We ensure your painting appears fresh and free of chips and your asphalt is closely monitored to detect erosion, potholes, cracks or deterioration. We can also make sure your parking lot is resealed and restriped when needed.
Choosing to outsource your parking lot maintenance can provide your clients with a positive first impression and provide you with stress-free results. At Monument Facility Services, we stand behind and guarantee our work. Truly, parking lot maintenance is an investment worth making!