Let us tell you all about the advantages that carpet tiles have to offer.
Carpet tiles have been well received as an innovative way to handle flooring for commercial facilities. Gone is the problem of needing to replace an entire room's carpeting if a portion becomes stained or damaged. It is a simple matter to swap out one or more carpet tiles should something happen. At Monument Facility Services, we offer a variety of options to choose from. We also provide expert installation and can help you purchase extras to have on hand for future repair concerns.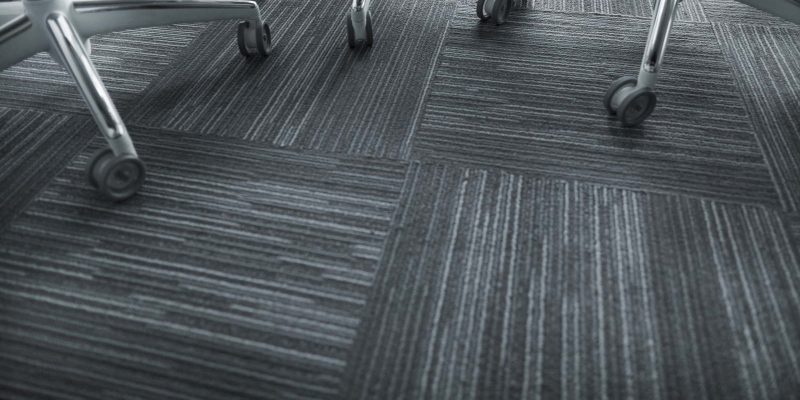 Another benefit of carpet tiles is that they are manufactured to be durable, and many are made from recycled materials, so they are eco-friendly too. In addition, you can get a unique aesthetic by using different colors intermixed throughout the floor. You are limited only by your own creativity, so you can go as simple or as complex as you like.
Regardless of which carpet tiles you choose or what configuration you want them to be installed in, you can count on our experienced and dedicated team to get the job done to your complete satisfaction. They will work in a neat and professional manner to cause as little disruption to your facility as possible. We carefully screen all new hires using an extensive background check procedure to ensure they are legal to work and are upstanding professionals. You can feel completely comfortable having them at your facility and around your staff and guests.
If you would like to know more about carpet tiles or any of the floor finishes and services we offer, don't hesitate to reach out to us.
---
At Monument Facility Services, we can install and maintain carpet tiles in Virginia, including Chesapeake Bay, Hampton Roads, Richmond, and Tidewater, as well as Maryland, Washington, D.C., and Orlando, Florida.