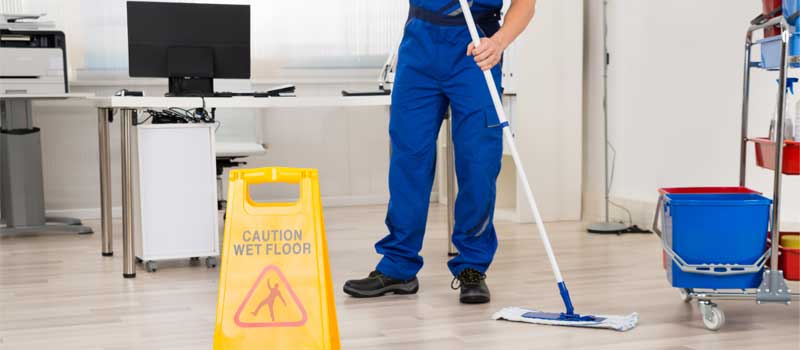 It has been a busy day. It's time to close up shop and head home for the night. And then you remember the trash needs to be taken out, the floors need to be vacuumed, the bathroom needs a cleaning, and the break room needs sanitizing. After putting in a full day's work, it's time to spend a few hours and clean up after everyone. This type of scenario is very common across the United States and can quickly lead to burn out and resentment towards the workplace. At Monument Facility Services, we are here to offer professional cleaning services that can save you time, money, and energy.
Save Time- Just as in the scenario above, our cleaning services are committed to saving you time. There is no need to clean up after a long day's work. Our janitorial team will come in and quickly clean up, sanitize and ensure your workplace is ready for tomorrow.
Save Money- With our professional cleaning services, there is no need to buy and store an abundance of cleaning supplies, which saves you money. Another way professional cleaning services save you money is by keeping everything clean and in good shape. Neglecting even the simple cleaning tasks can increase wear and tear and may require more frequent replacing of your office equipment, furniture, and flooring.
Save Energy- Our professionals do this for a living. We know how to get in and get the job done efficiently, while also being quick. No need for you to exhaust your tired self after working all day! Let out team exhaust our energy, so you don't have to.
Our professional cleaning services can do more than save you time, money, and energy. We can also bring pride back into the workplace by offering a clean and well-kept office. If you are looking for a professional cleaning service for your office, give us a call at Monument Facility Services. We are committed to keeping your premises clean and in good condition at all times.