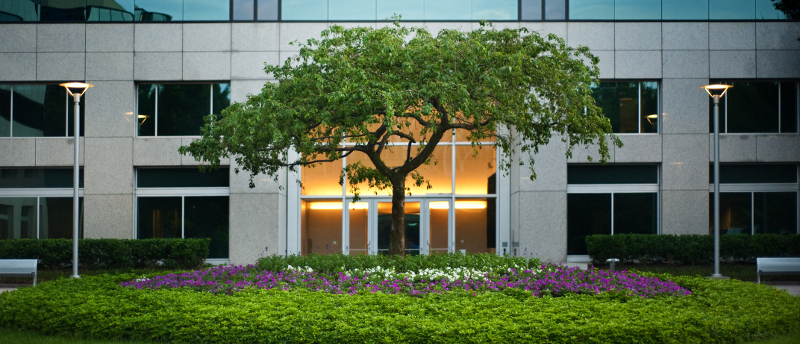 Every business has an interest in being green, or rather being kept in the green. Profitability is one reason why you're in business in the first place. So, would you do anything that risks your potential? If your landscaping is minimal at best, it may be time to consider how much that could be impacting your bottom dollar.
Landscape maintenance is about more than preserving what you have. Keeping the grass mowed, dead plants replaced, and everything watered and fertilized is important. But, that may not be enough to provide the right image. Before your customers enjoy your receptionist's winning smile, your sales staff's excellent customer service, and a presentation to die for, they walk up to your door, and thus the first thing they see is your building and the landscaping.
Human beings are visual creatures for the most part, and we are heavily influenced by the sights, smells, and sounds around us. Unless your landscaping is truly horrid, your potential customers probably won't turn around and walk away. However, quality landscape maintenance, including a great design, could put them in a more receptive mood, making it easier to close the deal.
If you aren't sure how your landscaping is affecting your business or you simply are tired of worrying about landscape maintenance, call us at Monument Facility Services. We offer landscaping maintenance and lawn care services throughout Virginia, Maryland, and Washington, D.C. With a plan in place, you will be assured that your property will never look unkempt, which would reflect poorly on your business.