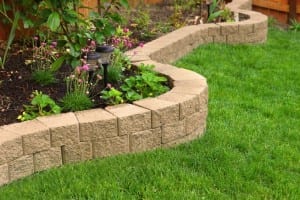 Nothing gives a business a facelift quite like new landscaping. Landscaping can make a bland business exterior pop with color and texture. Putting in flowers, trees, gravel, and concrete edging can make your business a place where your employees are happier to come every day. In this blog, we'll talk about some of the services you can request from our landscape maintenance professionals at Monument Facility Services.
Some of the most effective, and requested, types of landscape services are:
Planting arrangements of flowers and shrubs in front of businesses
Arranging walkways and different types of paths
Putting in shade trees for the benefit of employees and visitors
Adding gravel or mulch to prevent the growth of weeds on company property
All of these landscape maintenance services are targeted ways to improve your company's brand. You don't want the building and entrance of your business to give off the wrong impression to your customers or visiting clients. In every way possible, you should endeavor to improve your business' appearance within the community.
If you are stumped about what types of flowers, shrubs, or other features like fountains would look best surrounding your business, one of our professional designers can give you an idea of choices and prices. Sometimes the best option will jump out at you when you are given several choices. Make sure to hire a landscape maintenance professional who shares your vision and isn't afraid to help you make your business the best it can be.