Our snow plowing services are available 24 hours a day, 7 days a week.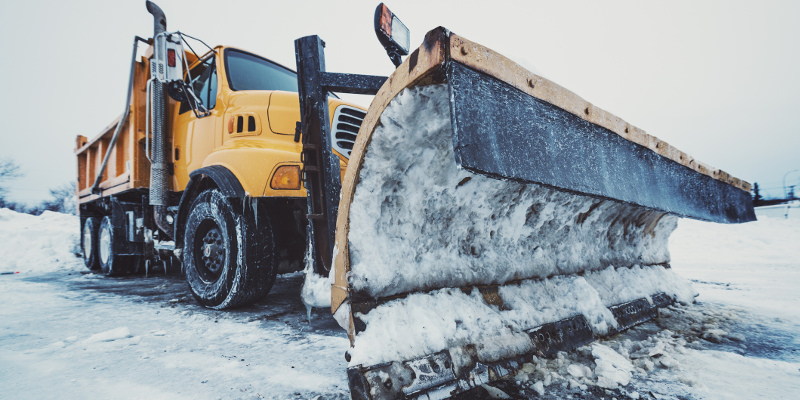 During the winter months in Maryland, snow falls frequently, making it challenging to get to where you need to go. The state and city governmental agencies take care of plowing the roads to help you drive safely. If you're responsible for managing a commercial facility, it's very important to keep the sidewalks and parking areas free of snow to protect your employees, clients, and others who visit the property. Without proper snow plowing, someone could slip and become injured or a vehicle driving into the lot could get into a crash. You don't want to worry about being potentially liable for injuries or damages, so keeping your property clear of snow is the best way to protect yourself and your business.
The idea of showing up every morning with a shovel in hand probably doesn't sound very appealing to you. The good news is you don't have to take care of the snow removal yourself. Instead, you can trust our team at Monument Facility Services. We provide snow plowing services for commercial customers throughout the state. With the equipment needed to efficiently and quickly remove snow from your property, we can make sure your facility is ready for every workday, even when it's snowing.
Since we're fully licensed and bonded, you can feel confident when we're working on your property. We'll show up whenever a storm hits, even though the weather can be unpredictable. Our snow plowing services are available 24 hours a day, 7 days a week. We'll make sure your property is cleared quickly to protect your building's visitors.
---
At Monument Facility Services, we offer snow plowing services in Virginia, including Chesapeake Bay, Hampton Roads, Richmond, and Tidewater, as well as Maryland, Washington, D.C., and Orlando, Florida.