Why wait? Call us today for snow removal in Virginia.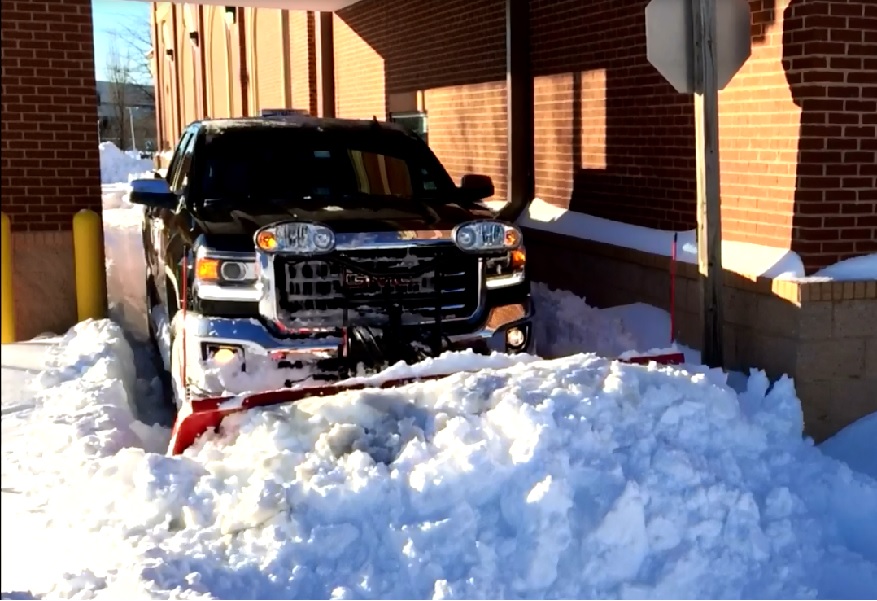 Snow removal is one of the hardest jobs of the year.  It can be cold and dangerous for you to tackle without help.  Take all the stress out of it by leaving the grunt work to us at Monument Facility Services.  We can take care of all your snow removal needs in Virginia, including Amelia, Caroline, Charles City, Chesterfield, Chesapeake Bay, Dinwiddie, Goochland, Hanover, Hampton Roads, Henrico, King William, New Kent, Powhatan, Prince George, and Sussex Counties.  We have many tools at our disposal for this tough job, including:
Truck plows
Truck spreaders
Snow blowers
Push spreaders
And others
We will come and pretreat your property with ice melt before the storm even hits to reduce ice formation on dangerous surfaces like steps and walkways.  This will help to always keep your employees and customers safe. After the snow falls, you will know that we will quickly respond to remove all snow from your sidewalks, parking lots and driveways, so you can continue with business as usual.  We won't quit until your asphalt is showing.  This will prevent dangerous ice formation from refreezing.
If you are wondering what sets us apart from other snow removal companies, the most important thing to know is that we will make your experience simple and stress free.  We always pay close attention to detail.  We are fully bonded and insured, and our pricing is competitive.
No matter the size of your property, we can take care of it.  We can remove snow for single buildings or whole apartment complexes.  So if you are ready to stop worrying about this year's snow removal, give us a call today, and we will be ready to help you before and after the snow falls this winter.

---
At Monument Facility Services, we offer snow removal services in Virginia, including Chesapeake Bay, Hampton Roads, Richmond, and Tidewater, as well as Maryland, Washington, D.C., and Orlando, Florida.