We provide a wide range of property maintenance solutions, including interior painting.
Repainting the interior of a commercial facility can make a big difference in its overall look and feel. A fresh coat of paint does wonders for its appearance, helping the building look more well-maintained and visually appealing. You can also alter the atmosphere by choosing a particular color of paint, which can be beneficial in a commercial setting. For example, shades of blue are known to promote calming, soothing feelings, while brighter hues like red and yellow can boost productivity and improve the moods of those utilizing the space.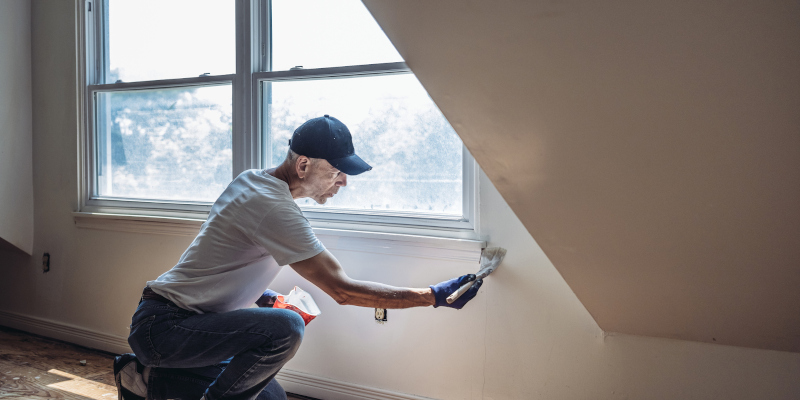 If you're interested in taking advantage of the benefits of repainting your commercial facility but don't want to take on the job yourself, hire our professional team of painters at Monument Facility Services. We provide a wide range of property maintenance solutions, including interior painting. All of the technicians who provide painting services for our company have experience in the proper application of interior-rated paint and will provide a professional, visually appealing finished product. You'll be pleased with the way your walls look when we finish the job.
We often find that repainting a commercial facility resolves the issue of dirty or damaged walls. In an office, warehouse, retail store, or other similar setting, the walls tend to take a lot of abuse. Employees may bump their chairs into the walls or customers may touch certain places in the space, leaving behind fingerprints, damage to the paint job, and other dirty spots. With a fresh coat of paint, you can resolve these common issues and enjoy a clean, visually appealing space that you'll be proud to welcome people into, whether they're coming to work or shop.
---
At Monument Facility Services, we offer painting services in Virginia, including Chesapeake Bay, Hampton Roads, Richmond, and Tidewater, as well as Maryland, Washington, D.C., and Orlando, Florida.