Evening janitors can get deep cleaning and tidying done without disrupting others.
When you have an office space, you need to keep it clean and tidy for guests, tenants or clients who walk through the doors. Here at Monument Facility Services, we want to help you with the monumental task of keeping your commercial property clean through our variety of cleaning services. With our janitorial services, we are able to provide you with the cleaning duties that you need at the best times for your property, including the evening hours with our evening janitors.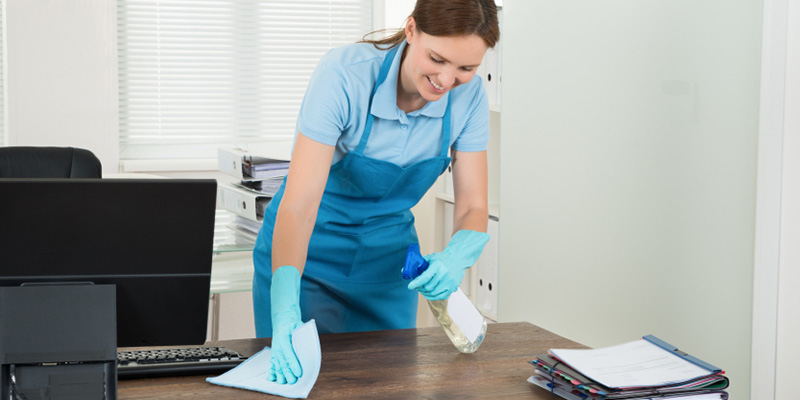 Evening janitors are a wonderful way to utilize the empty space that most office buildings have if they keep regular hours. Instead of being in the way of your building's occupants, evening janitors are able to work freely and without worry of disturbing anyone else. This allows them to do the noisier tasks of cleaning, like mopping or vacuuming without worry. Additionally, evening janitors are able to work more efficiently when there aren't occupants in the building to maneuver around.
If you are worried about needing cleaning services during the day as well as in the evening, we have solutions that can work with your schedule best. Some properties choose to have evening janitors do the cleaning and deep sanitizing tasks while also hiring a building day porter to take over the day-to-day cleaning tasks without being in the way of the occupants. If you are looking for more information about evening janitors or other janitorial services that we can offer you at Monument Facility Services, please give us a call today.
---
At Monument Facility Services, our evening janitors serve businesses in Virginia, including Chesapeake Bay, Hampton Roads, Richmond, and Tidewater, as well as Maryland, Washington, D.C., and Orlando, Florida.