Let us help you light up a room with our light fixture repairs.
A property is often seen as not just walls and a roof, but the sum of all the components within. That means that even if you have something small, like a light fixture that isn't working properly, you might find the entirety of your property seen as less than the great property it really is! If you have a light fixture that is outdated, broken or hanging incorrectly, then we here at Monument Facility Services want to restore it to its original glory with our light fixture repairs.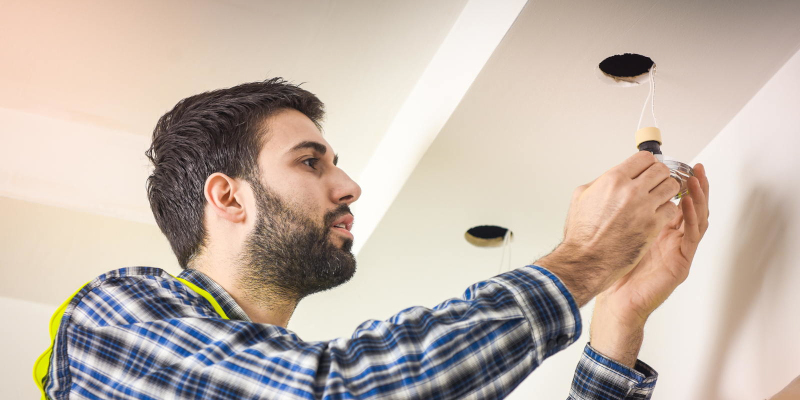 Light fixture repairs are something that we handle often at Monument Facility Services. Because many of the properties that we service use lights on a frequent, often continual basis, they are something that we service often. Whether you need your light fixture repair done to an older light fixture or the replacement of an outdated one for a newer and more stylish light fixture, our experts can help you.
When we complete a light fixture repair, we do so with the utmost courtesy and respect for the tenants of your property. We do our best to stay out of sight and complete the tasks efficiently, so that the area won't be out of commission for very long. Additionally, we keep a neat and tidy workspace, so that your customers or employees aren't tripping over our tools. We can even come after hours if that works best for your team.
If you are looking to light up a room, give us a call today at Monument Facility Services for our light fixture repair services.
---
At Monument Facility Services, we offer light fixture repairs in Virginia, including Chesapeake Bay, Hampton Roads, Richmond, and Tidewater, as well as Maryland, Washington, D.C., and Orlando, Florida.