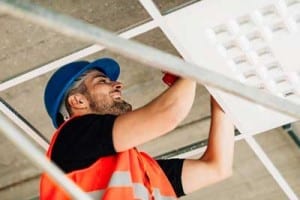 When you own a business, you know how important it is that it functions smoothly on a daily basis.  While there are many different factors that influence your ability to keep it running smoothly, and one of the biggest factors is how well you maintain your building.  For example, cracks around doors and windows allow breezes to flow freely throughout, making it so that you and your employees are more concerned with staying comfortable than with completing the business tasks at hand.
While it is obviously important to take care of all of the facility maintenance items that need to be done, when do you have the time?  After all, your ultimate goal is to remain focused on your business, keeping it running as it should.  Honestly, you don't have the time to do the facility repair work, as well.
If you feel as though you could really use some help in the facility repair department, here's an idea:  hire us to take care of it for you!  When you call on our team at Monument Facility Services for your facility repair tasks, you can feel confident that we will take care of your needs in a professional manner.  We pay attention to detail in order to ensure that you can focus on your tasks.  We also offer competitive pricing that will fit your budget.  One of our top qualities is that we take pride in providing the best and most efficient maintenance solutions in the business.  Call on us for all of your facility repair needs today.