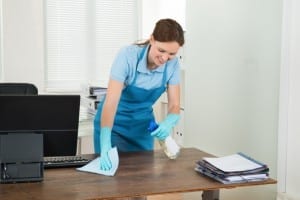 When choosing a contractor of any type, you will want to keep a few litmus tests in mind. When it comes to choosing janitorial services specifically, the criteria you should hire by should be even stricter. Janitors have access to areas of your business that are sensitive. You will want to feel confident in both the ability of the janitor to keep things spotless, as well as their trustworthiness. The following will help you pick out the janitors that will be perfect for your business.
Look at the Company Record
Make sure to research janitorial companies thoroughly before hiring. You will want to check that the permanent address of the company is correct. It's often a good sign if a company has been in the same area for many years. A permanent address in a consistent location helps you feel confident that:
You can reach the company representatives if anything goes wrong
The janitorial services company has a good standing in the community
No problems within the company have forced them to close or rebrand
You can also look at reviews of the company. This means finding testimonials on their website or even looking at third-party sites that let business owners write their own reviews. Make sure to verify the validity of these reviews and don't trust everything you read from anonymous posters at first glance.
Talk About Services and Products
A company that uses products that you trust will be a better fit for your needs. Talk with a company representative to determine the types of janitorial services provided and what kind of cleaning implements they use.