Due to the world's current situation, it is now more important than ever to keep your business space sanitized. Sanitizing every area of your office can be time consuming and difficult. This is why you should consider electrostatic spray cleaning to sanitize your office. Here are a few benefits of electrostatic spray cleaning.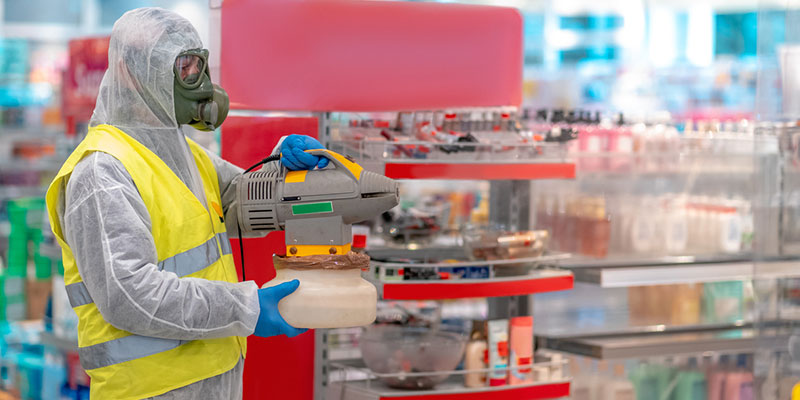 Cover All Surface Areas. One of the biggest benefits of electrostatic spray cleaning is every type of surface area can be sanitized. An electrostatically charged mist can be sprayed onto every surface and/or object with ease. It's an effective, touchless, and quick sanitization process that results in zero cross-contamination. Electrostatic spray cleaning is a great option to get your office space sanitized quickly and efficiently.
Save Some Money. Electrostatic spray cleaning ensures your office is thoroughly disinfected. This cleaning process helps control the spread of viruses and produces a cleaner work environment. This means your employees will be able to better avoid any contagious viruses or infections, therefore cutting out costly medical expenses. Save everyone money by avoiding medical bills and have electrostatic spray cleaning done in your office today.
Whether the world is in the midst of a pandemic or not, it is always important to keep the workplace sanitized and clean. There are constantly viruses and illnesses around that are unavoidable at times, but you can help keep them at bay by calling us at Monument Facility Services. With electrostatic spray cleaning, we can ensure your office is regularly cleaned and sanitized.