When you're looking for handyman services for your company, it can be difficult to know who to hire. There are hundreds of local options, and it can be overwhelming trying to decide who to choose. We've put together some tips to help you narrow down the options and find the right handyman services for your job.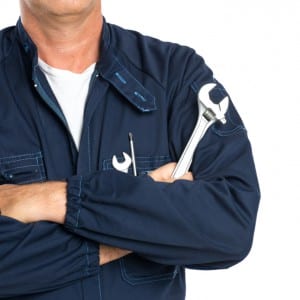 Before you open up the phone book to scroll through the options, check with owners of other nearby businesses to see if they could refer someone who has done work for them in the past. Word-of-mouth is the best way to find a handyman who has done a good job because satisfied customers are happy to pass along the success they've had. You'll also be able to sort out anyone who has done a less-than-ideal job and know to avoid them. Angie's List and Yelp are also great ways to find good recommendations and read customer reviews for the work that has been done.
Once you have a smaller field to choose from, you can narrow it down further by checking the Better Business Bureau to see if there are any outstanding complaints about the specific handyman or company they work for.
After you've ruled out the companies with bad reviews, you can begin to contact and interview the rest of the handyman services on your list. The first thing to ask them is if they are comfortable performing the work that you need. Not all handymen are capable of every task, especially for businesses, so be sure they know exactly what you want them to do.
Once you've established that the handyman can complete your work, get an estimate from him about the work to be done. Be leery of anyone who quotes you a price without coming to see your office and the specific job first. After the price is established, draw up a contract about the work to be done. Include the price, the timeframe for completion, and any other expectations you have for the job.
If you follow all of these steps, you should feel confident about the handyman services you've hired to make repairs at your business.