Electrostatic spray cleaning is incredibly effective for keeping germs under control.
Maintaining the cleanliness of a commercial space is an important responsibility that has fallen on property owners and managers throughout the world. It has become even more important than ever to disinfect surfaces to remove germs and contaminants to protect the safety of those who work in and use the space. It can be challenging to keep a facility clean and disinfected, especially when people are coming and going throughout the day. Medical clinics, daycares, hospitals, and schools tend to have more germs passing through than other facilities, although any type of facility can deal with high volumes of traffic.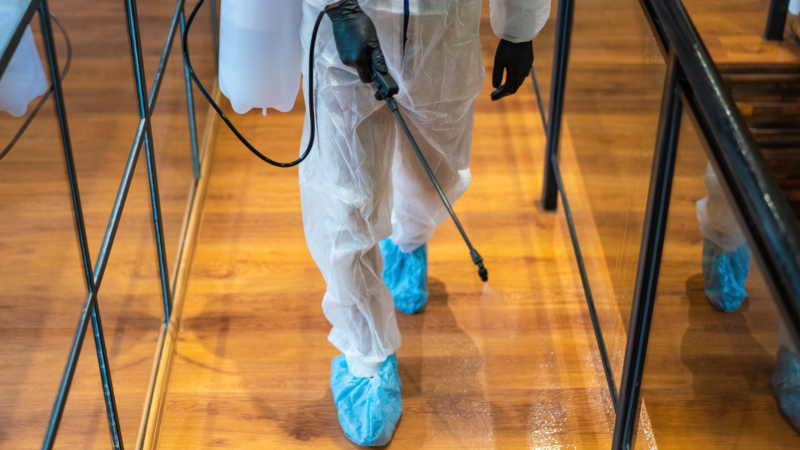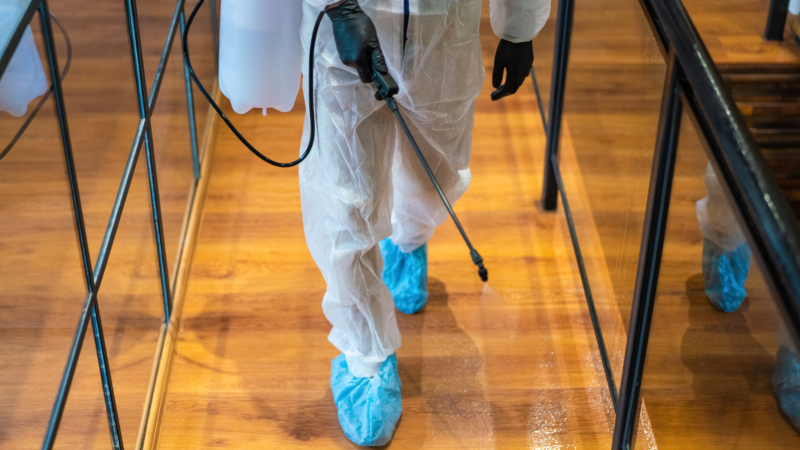 Our team at Monument Facility Services can address this concern within your facility with an effective method of cleaning known as electrostatic spray cleaning. This method involves the use of an electrostatic sprayer, which sprays a disinfecting cleaning product throughout the space. As the product comes through the sprayer, it coats the surfaces within the interior, killing harmful bacteria and germs that may be present. Electrostatic spray cleaning is incredibly effective for keeping germs under control.
Our technicians can come to your facility in the Tidewater, Virginia area as often as you'd like to perform electrostatic spray cleaning. We can set up regular cleaning services within your space, helping to give you the peace of mind that the interior is properly cleaned and disinfected regularly. All of our technicians who perform this service have undergone extensive training and can safely and properly use the electrostatic spraying equipment to kill germs and disinfect surfaces quickly and effectively.
---
At Monument Facility Services, we offer electrostatic spray cleaning services in Virginia, including Chesapeake Bay, Hampton Roads, Richmond, and Tidewater, as well as Maryland, Washington, D.C., and Orlando, Florida.