In order to keep your business successful, you will need to keep your facilities looking great, inside and out. Our team at Monument Facility Services offers a wide range of maintenance services to help you do just that, and one of our most popular services is lawn maintenance. If you want to make sure the grass around your building always looks lush, healthy, and neat, we encourage you to hire a professional lawn maintenance company like ours.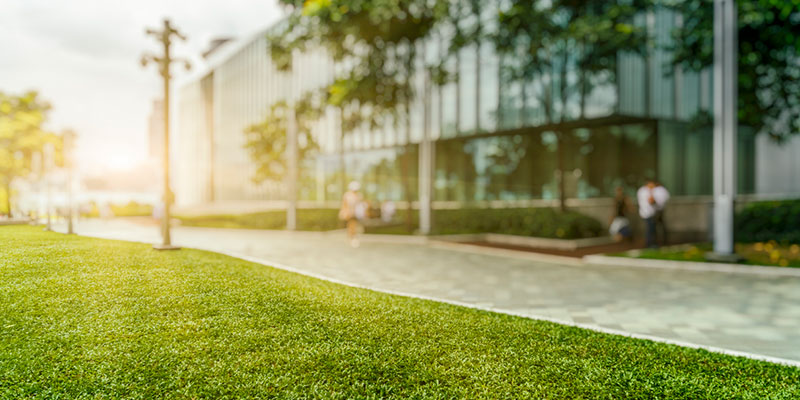 Of course, not all lawn maintenance companies are created equal, so you'll need to do some research before you choose a candidate. In this article, we'll go over a few key qualities to look for in a lawn maintenance company to help you make the right decision.
Reliability – One key quality to look for in a lawn maintenance company is reliability. Lawn care needs to be done consistently in order to keep your lawn healthy and beautiful, so you need to make sure your lawn care team will consistently show up to do the work.
Variety of Services – When choosing a lawn maintenance company, you should also look at the variety of services it offers. Lawn maintenance involves more than just mowing the grass, but also things like fertilization, weed control, aeration, and more. If you want to keep your lawn looking great, we recommend hiring a lawn maintenance company that offers a diverse array of services.
Customer Service – Your lawn maintenance company should also provide excellent customer service. The staff should treat you with courtesy and respect, show up on time, keep you informed of any schedule changes, etc.