Professional cleaning services come with a number of benefits.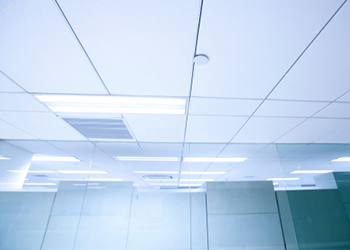 Finding the right company to provide professional cleaning services at your commercial facility can be challenging. You could end up with a team of cleaners that doesn't always show up when they're supposed to or fails to properly clean the space to your standards. If you're struggling with the cleaners you have or are looking to hire professional cleaners for your office or other facility, contact us at Monument Facility Services. We provide cleaning services in and near Chesapeake Bay, Virginia and have been in business for years. You can always count on our professional team members to arrive on time, work efficiently, and provide a clean and maintained facility.
All of our staff members have passed extensive background checks, so you can feel confident when we're working in your space. We also believe that this process promotes a friendly work environment while eliminating any security concerns. Our staff members are also properly trained to exceed your expectations. We come equipped with the latest devices and technology, along with certified green cleaning products for a safer atmosphere.
Professional cleaning services come with a number of benefits. Your workforce can become more productive since they can focus on their tasks instead of worrying about the cleanliness of the office or spending time wiping surfaces and emptying trash cans. Employees are healthier and happier in a clean environment, which also helps boost office morale. These benefits make it clear why so many commercial building owners and managers are turning over the cleaning tasks to a professional company, and our team at Monument Facility Services is here to provide those services at your facility.
---
At Monument Facility Services, we offer professional cleaning services in Virginia, including Chesapeake Bay, Hampton Roads, Richmond, and Tidewater, as well as Maryland, Washington, D.C., and Orlando, Florida.