Protect your image and investment with our commercial carpet cleaning services for your Hampton Roads business.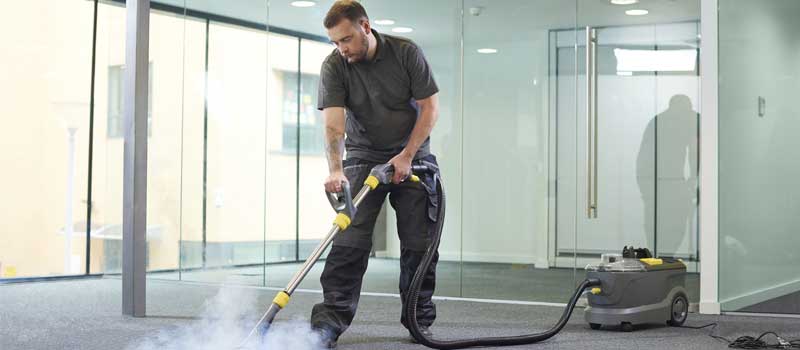 Did you know that even though commercial carpet is generally a lower pile compared to residential carpeting, it can still harbor dirt, grime, and contaminants that are unhealthy? Did you know that most commercial carpet manufacturers require annual commercial carpet cleaning to keep the warranty in effect? Did you know there is a company in the Hampton Roads, Virginia area that can offer you exceptional services to keep your carpets in top condition? Our professionals at Monument Facility Services go above and beyond to give you the clean carpets you want for aesthetics, health, and asset preservation purposes.
We understand that if your business' carpeting is dirty and stained, it can reflect negatively on your company. With our commercial carpet cleaning experience, we can set up a schedule that suits your needs for keeping it looking impressive. We have experience with the various types of carpet used in commercial applications and how to preserve and protect them properly. Our employees, who have undergone extensive background checks, are trained to handle just about anything.
You can turn to us just for commercial carpet cleaning or make this a part of a regular cleaning service that will keep your entire building looking great. With all cleaning, we use certified green cleaning products, so your indoor air quality isn't contaminated with potentially harmful chemicals. Even though we take this extra measure and have the latest technology ad devices, you can still expect competitive prices that will fit in your maintenance budget. Call us today with any questions you may have or to get a quote for any of our cleaning and maintenance services.
---
At Monument Facility Services, we offer commercial carpet cleaning services in Virginia, including Chesapeake Bay, Hampton Roads, Richmond, and Tidewater, as well as Maryland, Washington, D.C., and Orlando, Florida.