We can provide regular commercial carpet cleaning for your Tidewater, VA location.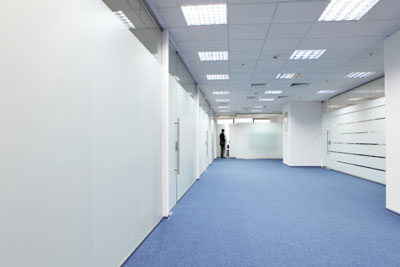 With employees, customers, and maintenance workers coming and going frequently, commercial carpets can become heavily soiled if they are not properly maintained. Regular maintenance will increase the lifespan of your carpet and require less frequent replacement. Commercial carpet cleaning is much less expensive than complete carpet replacement and is a better way to keep your space looking its best each day. At Monument Facility Services, we can provide regular commercial carpet cleaning for your Tidewater, VA location.
Commercial carpet cleaning is also necessary to avoid a buildup of dust mites, pollens, and other allergens that could be living and breeding in the carpets. If carpet is not aggressively cleaned, it can harbor these allergens, which can lead to increased employee absenteeism. Many individuals suffer from allergies, and it's important that you make sure your building is not contributing to health issues for both employees and clients. Employees are particularly at risk, since they are in the building for hours on a daily basis.
Commercial carpet cleaning can remove stains and heavy soiling, especially if it is completed regularly; waiting until years after it should have been cleaned makes for much less success. If you want to keep the carpets looking good, it is all about maintenance and routine cleanings. We are detailed in our work and will make sure to keep your carpets clean and allergen-free. Don't hesitate to call us and schedule an appointment. There is never a better time to start to properly take care of your carpets than today. We make ourselves entirely available to you by providing 24/7 services, so deep carpet cleaning doesn't need to interrupt your daily work or customer service.
---
Commercial Carpet Cleaning in VA, MD & DC
Commercial Carpet Cleaning in Washington, D.C.
Commercial Carpet Cleaning in Richmond, VA
Commercial Carpet Cleaning in Virginia
Commercial Carpet Cleaning in Maryland
Commercial Carpet Cleaning in Hampton Roads, VA
Commercial Carpet Cleaning in Chesapeake Bay, VA
Commercial Carpet Cleaning in Orlando, FL