We can provide quality, no-stress landscape maintenance for your business.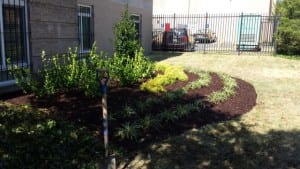 At Monument Facility Services, we know the professional image of your business is important for your brand, and we know your first impression starts before a client enters the door. The outside appearance of your business is a part of your first impression for a new or returning client. Proper landscape maintenance is an important part of making a good impression.
There are several ways you can rely on professional landscape maintenance to keep your business looking impressive. Carefully manicured lawns, well-trimmed trees and bushes, and weed-free flower beds are all examples of good landscape maintenance.
We provide a no-stress way for you maintain quality landscaping. You can rely on our staff to keep your landscaping looking good. We offer our stress-free, seamless landscaping maintenance to clients throughout Orlando, Florida, and we look forward to working with you!
As part of our services, we will visit your place of business to complete a landscaping analysis. This will help us provide you with an accurate price quote, as well as allow you to set expectations and ask us questions about our services. After that, your work is done, and you can leave everything up to us. We will prune trees, trim bushes, cut grass, and complete all other landscaping tasks for your business.
Contact us today to schedule a landscaping analysis and plan your landscape maintenance services! We are ready to help your business be the best-looking building on the block.
---
At Monument Facility Services, we offer landscape maintenance services in Virginia, including Chesapeake Bay, Hampton Roads, Richmond, and Tidewater, as well as Maryland, Washington, D.C., and Orlando, Florida.