All of our office landscaping services are performed by skilled technicians.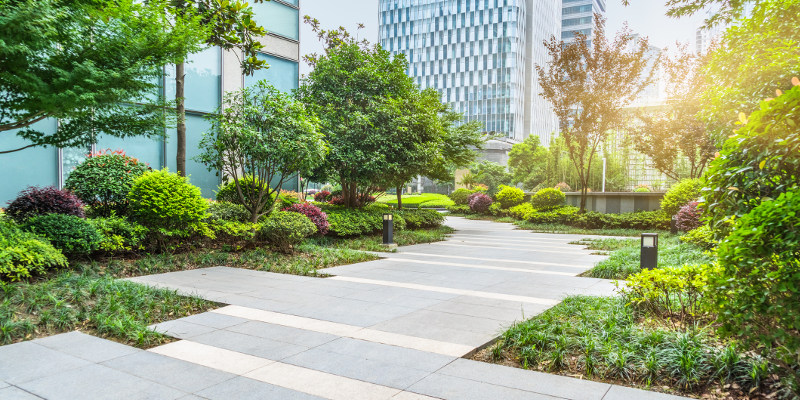 When your clients visit your commercial office space, the way your property looks will make the first impression on those individuals. No matter how dazzling your office may be or the quality of your pitch or presentation, you'll need to make sure you're making the right impression by having a well-landscaped property. But as a business owner, you don't have the time to devote to landscaping. Luckily, you can trust our experienced team of office landscaping experts at Monument Facility Services. We work closely with a number of commercial building owners and managers throughout the state of Maryland, giving you the beautiful landscaping you want and need.
All of our office landscaping services are performed by skilled technicians. Before we give you a quote for this service, we'll perform a full assessment of your current landscaping. By doing so, we can determine what needs to be done on a regular basis, as well as how we can improve the health and beauty of your trees, grass, and plants. We also want to make sure the price quote we give you for office landscaping services is accurate.
As a full-service provider of office management services, we can provide a number of other options to help you better care for your commercial space. One of the services we commonly provide for our clients is office cleaning, which keeps your business in excellent condition. We can also take care of property maintenance, repairs, construction cleanup, handyman services, commercial painting, snow removal, and more. Contact us today for a quote for the services you need at your business.
---
At Monument Facility Services, we offer office landscaping services in Virginia, including Chesapeake Bay, Hampton Roads, Richmond, and Tidewater, as well as Maryland, Washington, D.C., and Orlando, Florida.